Battery Test Service near Girard, OH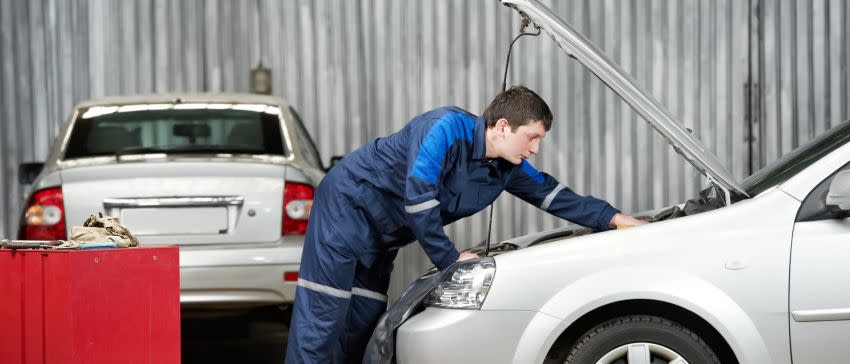 Chevy Service Hours
877-360-5809
| | |
| --- | --- |
| Monday | By Appointment |
| Tuesday | By Appointment |
| Wednesday | By Appointment |
| Thursday | By Appointment |
| Friday | By Appointment |
| Saturday | Closed |
| Sunday | Closed |
To keep your car in great shape, there's a lot more that you should do than get your occasional oil change or tire rotation. Depending on how much you drive or how old your vehicle is, you might need some air conditioner repairs or a battery replacement. Whatever you need to keep your car feeling new and reliable, let your friends at Sweeney Service help you out. You'll be glad that you got your car looked at next time you're cruising down I-80. If you have any questions about your car or about our dealership in general, send us a message through the contact form below!
Unlike many other supporting components, you'll usually know right away if you need to get your battery fixed or replaced. One of the most common problems that people have is that when they accidentally leave their lights on overnight, they drain their battery and can't get their car started in the morning. If that happens to you, all you need is someone who can get your battery hooked up to some jumper cables and you'll be good to go in no time. However, there are more serious symptoms to look for that suggest long term wear and decay on your battery. You should check your owner's manual to see how often you should be changing your battery, but if you hear a clicking sound when you start your car, you know it's time to get it swapped out. Sometimes, a worn battery results in slow startup times. It's always best to err on the side of caution and bring your car to Sweeney Service so we can take a look at it.
Before you come, check our Specials tab at the top of our website. Chances are that you'll need a tire rotation, oil change, or other routine check-up, so it wouldn't hurt to grab a coupon and save some money in the long run. To see everything we can do for you and your vehicle, click on our Service tab and browse all of the services we offer at the bottom. When you're ready to head over, you can schedule an appointment through the Service tab, as well. If you end up needing any replacements, you don't have to go anywhere else – our Parts Department can get you whatever you need quickly.
Keep your car in good shape with Sweeney Service. Come to our garage to get a reliable battery test service near Girard, OH. See you soon!
Testimonials
Great Service, Even After!
7-29-2019
What a great lady
Youngstown OH
4-21-2016
I love this dealership
3-30-2016
Great Service
Boardman OH
3-1-2016
Thank you Bob Nagel!
10-24-2013
I have always felt confident bringing my Pontiac to Sweeney!
10-22-2013
Great Job Tony V.
Austintown, Ohio
10-24-2013
"This is the best dealership and repair place around!"
Poland, OH
10-31-2013
"Car was repaired quickly and courteously..."
Youngstown, Ohio
10-31-2013
Read More