Windshield Wiper Replacement near Canton, OH
Buick/GMC Service Hours
877-360-5230
| | |
| --- | --- |
| Monday | 7:00 am - 8:00 pm |
| Tuesday | 7:00 am - 8:00 pm |
| Wednesday | 7:00 am - 8:00 pm |
| Thursday | 7:00 am - 8:00 pm |
| Friday | 7:00 am - 8:00 pm |
| Saturday | 8:00 am - 3:00 pm |
| Sunday | Closed |
Chevy Service Hours
877-360-5809
| | |
| --- | --- |
| Monday | 7:00 am - 8:00 pm |
| Tuesday | 7:00 am - 8:00 pm |
| Wednesday | 7:00 am - 8:00 pm |
| Thursday | 7:00 am - 8:00 pm |
| Friday | 7:00 am - 8:00 pm |
| Saturday | 8:00 am - 3:00 pm |
| Sunday | Closed |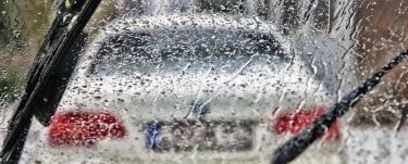 Mother Nature can be unpredictable sometimes, therefore, it's important to always be prepared. Having exceptional windshield wiper blades are essential when it comes to safely driving in hazardous conditions. Sweeney Service wants to make sure you stay safe out there! So come see us for a windshield wiper replacement as soon as today!
Your windshield wipers work very hard to keep your line of vision clear. Inevitably, they will acquire wear and tear as they work. Windshield wiper blades typically last about six months, depending on the weather conditions you normally traverse. You'll know when they are coming to the end of their rein when they begin to leave streaks across your windshield, make funny noises, or you can visibly see the ends starting to crack and split. If you have noticed any of these warning signs, you should get your windshield wipers replaced as soon as possible to avoid a dangerous driving situation. Don't worry, the process is fast and easy! Our mechanics will have your wipers switched out for brand new ones in no time! While you're waiting, feel free to grab a coffee from the nearby Dunkin' Donuts!
If you think it's about time to pay us a visit at Sweeney Service, go ahead and navigate to the Service tab located at the top of your screen. Under this lab, you will find the Schedule Service Appointment form that allows you to pick a time and date to come see us without ever having to pick up the phone! To make your appointment even timelier, you can begin browsing our selection of windshield wiper blades located under the Parts tab at the top of your screen. It doesn't matter what make or model you drive, we have just the right wiper blades for your vehicle! If you'd rather speak to one of our mechanics for a recommendation, they would be more than happy to assist you!
Properly working windshield wipers are imperative to safe driving, so they shouldn't break your bank. Check out all of our service coupons located under the Specials tab at the top of your screen. We have a variety of special offers you can take advantage of including tire rotations, oil changes, and more! Our specials are constantly changing, so make sure to double check before scheduling an appointment to get the best deal!
Sweeney Service wants to make your vision crystal clear again! Come on in for a windshield wiper replacement near Canton, OH. With our flexible business hours, you're sure to find a time that fits your schedule! We look forward to your visit!
Testimonials
Great Service, Even After!
7-29-2019
What a great lady
Youngstown OH
4-21-2016
I love this dealership
3-30-2016
Great Service
Boardman OH
3-1-2016
Thank you Bob Nagel!
10-24-2013
I have always felt confident bringing my Pontiac to Sweeney!
10-22-2013
Great Job Tony V.
Austintown, Ohio
10-24-2013
"This is the best dealership and repair place around!"
Poland, OH
10-31-2013
"Car was repaired quickly and courteously..."
Youngstown, Ohio
10-31-2013
Read More