Windshield Wiper Replacement Service near New Castle, OH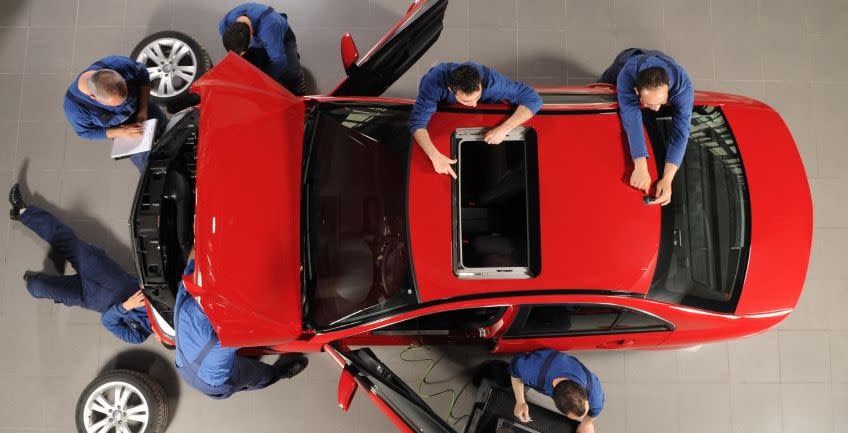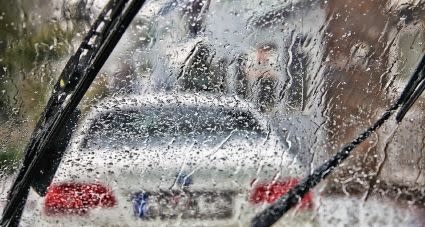 You have a lot of things to worry about when it comes to maintaining your vehicle, so it comes as no surprise if you forget about replacing your wiper blades. While they may seem commonplace and unimportant, they are still essential to your visibility on the road. If you're unsure of the last time you had your wiper blades looked at, come into Sweeney Service and let our expert technicians take a look. We hope to see you soon!
Unlike most of the services that your ride requires, it's very easy to spot when your wiper blades need to be replaced. You'll begin to hear a screeching sound every time your blades go across your windshield. This is a sign that the rubber is worn down and they are making direct contact with your front windshield. If you still can't see even after you turn them on, then you are long overdue for a check-up. There is no reason to struggle to see out of your windshield, so make sure you come see our staff as soon as you notice an issue. They will have you in and out in no time!
Replacing your windshield wiper blades is a simple and hassle-free process. You won't even have to lift a finger. Our Parts Department can recommend the perfect pair that fits your specific make and model, while our Service Department installs them for you. If you would prefer to handle the installation process yourself, you can fill out our Order Parts form and pick up your wiper blades when your car needs a different service. It's part of our job to make your life a little bit easier, so that you can get back to what's important.
Thanks to our comprehensive inspections by our mechanics, you can get all of your required services done in one trip. If you want to add an oil change, brake inspection, or tire rotation to your visit, our staff will be more than happy to accommodate you. Don't forget to ask about our ongoing special offers and coupons to make the process less stressful on your budget!
Take to the road with confidence after a windshield wiper replacement service near New Castle, OH. We at Sweeney Service hope to become your trusted dealership for all of your vehicle needs. You'll enjoy how efficient we are at our job. Contact us by phone or online to schedule your appointment today!
Testimonials
Great Service, Even After!
7-29-2019
What a great lady
Youngstown OH
4-21-2016
I love this dealership
3-30-2016
Great Service
Boardman OH
3-1-2016
Thank you Bob Nagel!
10-24-2013
I have always felt confident bringing my Pontiac to Sweeney!
10-22-2013
Great Job Tony V.
Austintown, Ohio
10-24-2013
"This is the best dealership and repair place around!"
Poland, OH
10-31-2013
"Car was repaired quickly and courteously..."
Youngstown, Ohio
10-31-2013
Read More
Buick/GMC Service Hours
877-360-5230
| | |
| --- | --- |
| Monday | 7:00 am - 8:00 pm |
| Tuesday | 7:00 am - 8:00 pm |
| Wednesday | 7:00 am - 8:00 pm |
| Thursday | 7:00 am - 8:00 pm |
| Friday | 7:00 am - 8:00 pm |
| Saturday | 8:00 am - 3:00 pm |
| Sunday | Closed |
Chevy Service Hours
877-360-5809
| | |
| --- | --- |
| Monday | 7:00 am - 8:00 pm |
| Tuesday | 7:00 am - 8:00 pm |
| Wednesday | 7:00 am - 8:00 pm |
| Thursday | 7:00 am - 8:00 pm |
| Friday | 7:00 am - 8:00 pm |
| Saturday | 8:00 am - 3:00 pm |
| Sunday | Closed |