MYPCP Auto Care
Let's get you ready to go!
In order to redeem complimentary services, all we need you to do is download and activate the Sweeney MYPCP App. Don't worry though, setting up the Sweeney MYPCP Mobile Application is so easy! Once it's done you'll be able to:
-Keep track of your pre-paid or complimentary services
-Get quick specials
-Share the savings with your friends and family on Facebook
-Contact us directly to schedule your appointment
-Update your contact information
And much more!
Step One: Find the MY PCP app from the App or Play Store.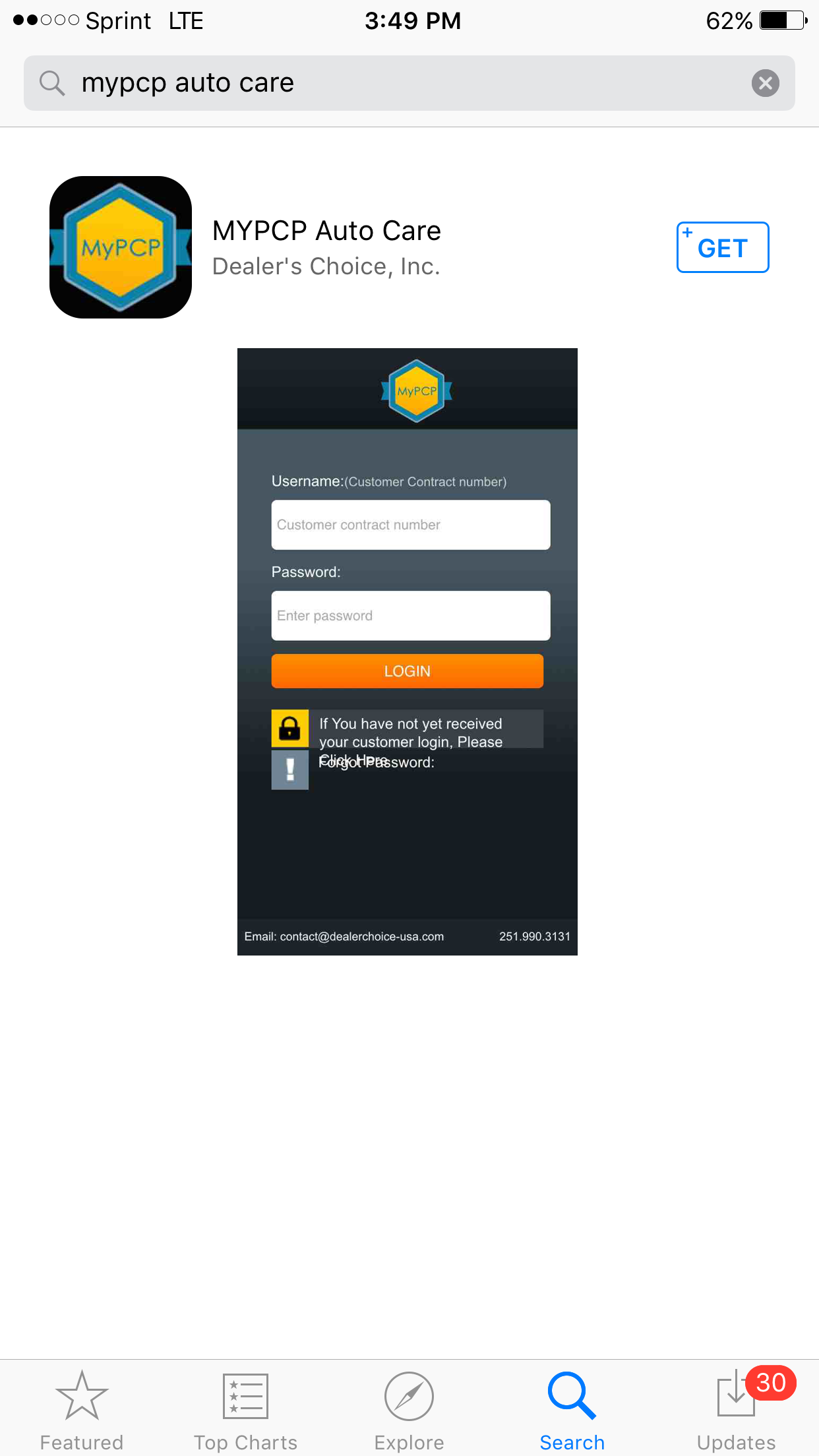 Click the get or download button and wait for your smart phone or table to finish downloading the My PCP application.
Step Two: Login to your account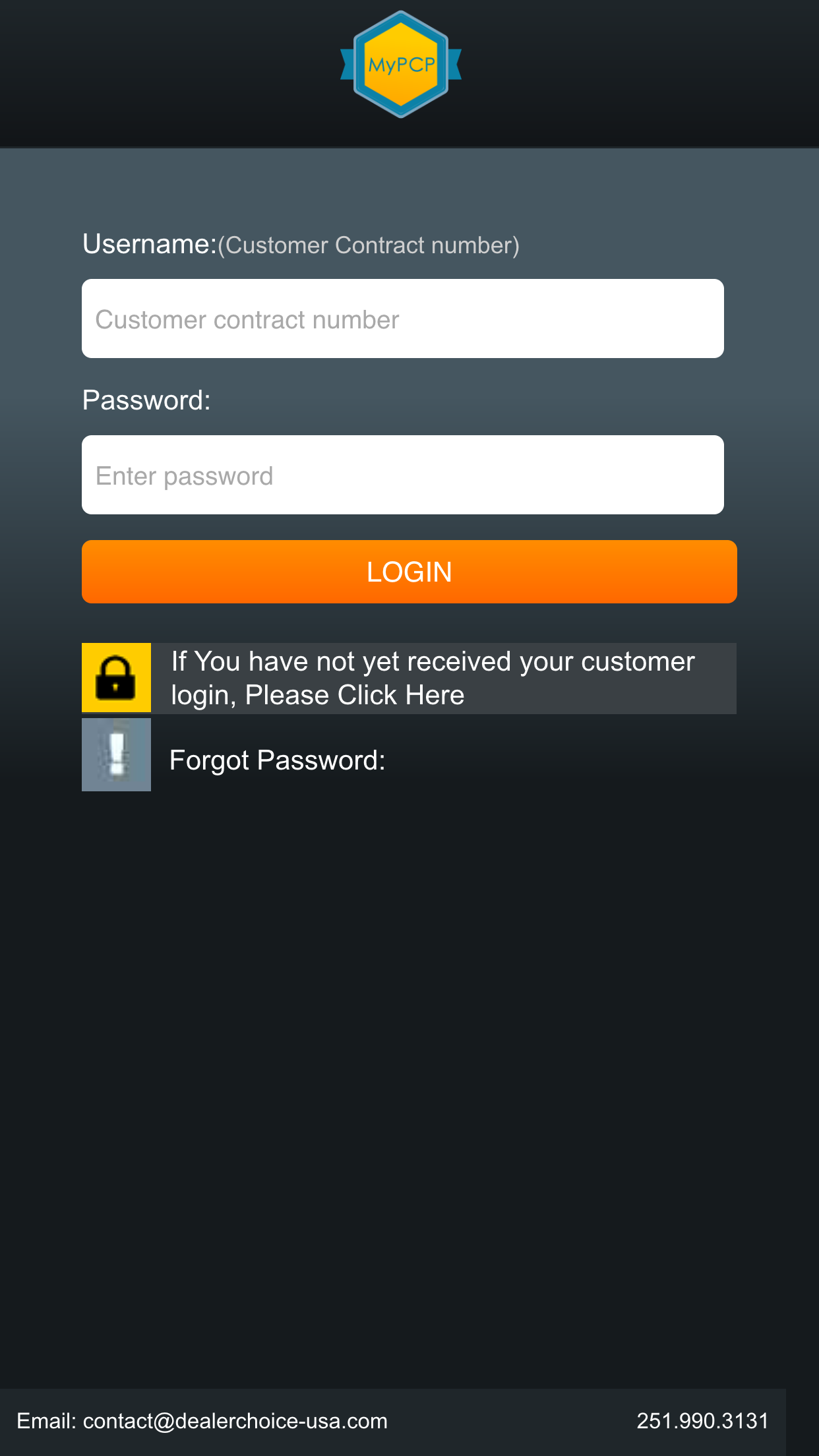 Your account has already been created for you. All you have to do is login using customer contract number/email address as your username, and the last six digits of your VIN as your password.
Still have questions? Ask away!